Cast of Stones
Stone for Confidence & Success
Sale price

$22.00

Regular price
-   Green Aventurine is known as the stone of opportunity. It is thought to be the luckiest of all crystals, manifes...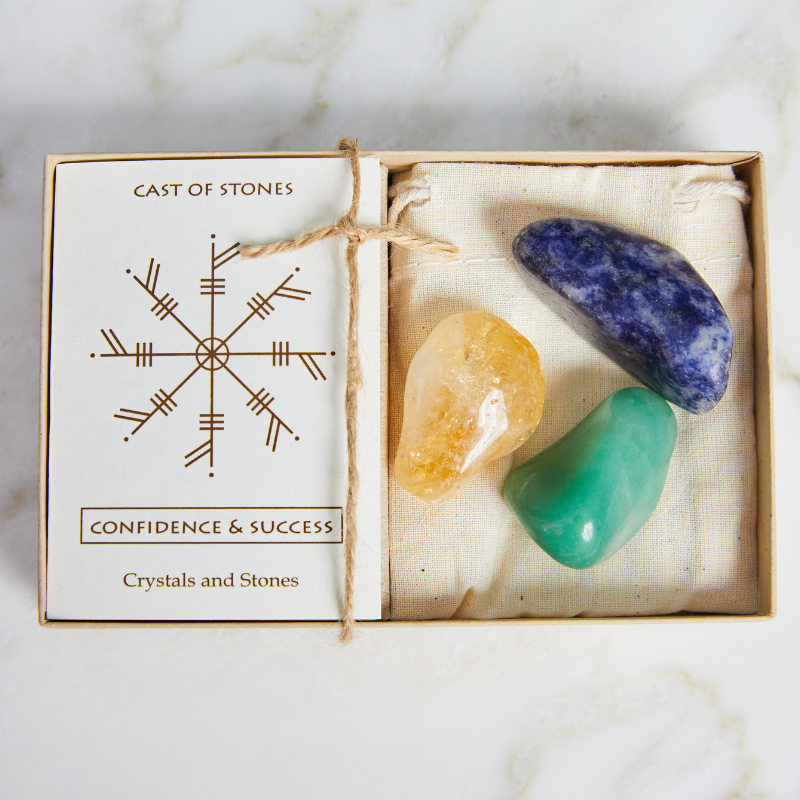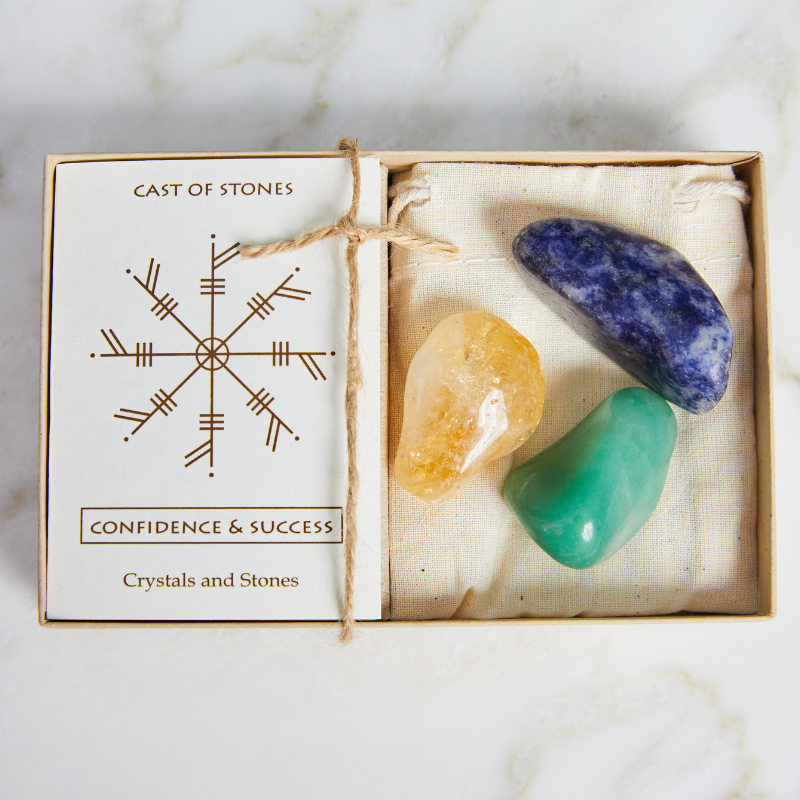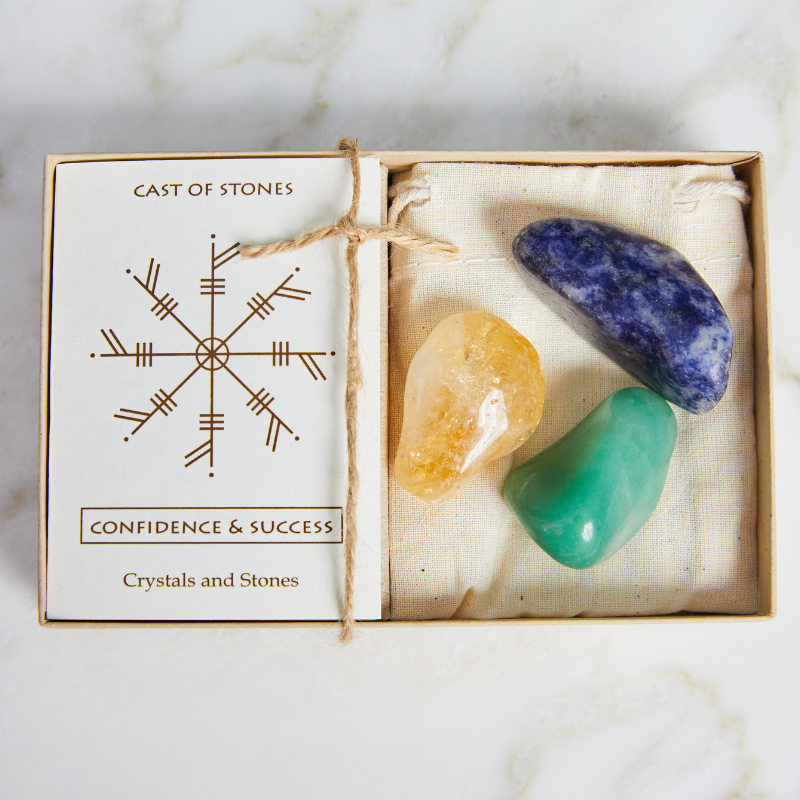 How do these stones work to enhance confidence and success?

Citrine can promote abundance and goal-getting. It keeps us optimistic in the wake of hardships, a tiny source of joy that chases away negativity. Sodalite enhances confidence and self-esteem, making it easier to remain true to ourselves. Lastly, Green Aventurine dissolves nervousness and anger, clearing the way to manifest luck and prosperity.
Can anyone use Confidence & Success Stone Sets?

The Confidence & Success Stone Set is for everyone, novice and practiced alike. Using crystals to manifest health and wealth isn't a code that takes years to crack. Citrine, Aventurine, and Sodalite are three broad-use stones that are great to have in the tool belt.
How do I cleanse and charge my stones?

Soaking your crystals in salt water overnight is the simplest way to cleanse them. Salt is a fantastic energy absorber, but you can also place them under running water and gently pat them dry. To charge your crystals, place them outside on a full moon. The moonlight infuses the crystals with energy, strengthening their innate qualities.
How long does it take to see results from using stones for confidence?

Like with all habits, it takes a bit of consistency to see results with crystals. Consider starting with one crystal at a time, getting familiar with its energy or meditating with it each day. While it may take weeks to discern each crystal's distinctive energy, some people can channel their crystals' energies just by focusing on them.
Can I gift a Confidence & Success Stone Set to someone else?

Of course. The Confidence & Success Stone Set is a thoughtful gift, one of self-care and self-empowerment. It's much more than stones; it's sharing the potential for greater confidence and success.
Gift Curation Service
GiftMeChic offers gift curation services for organizations, retailers and private events. Please email us to inquire further.