The Gift of Self-Care: Boosting Immunity,
An Interview with Dr. Penelope McDonnell, ND
Are We Doing Enough To Stay Healthy?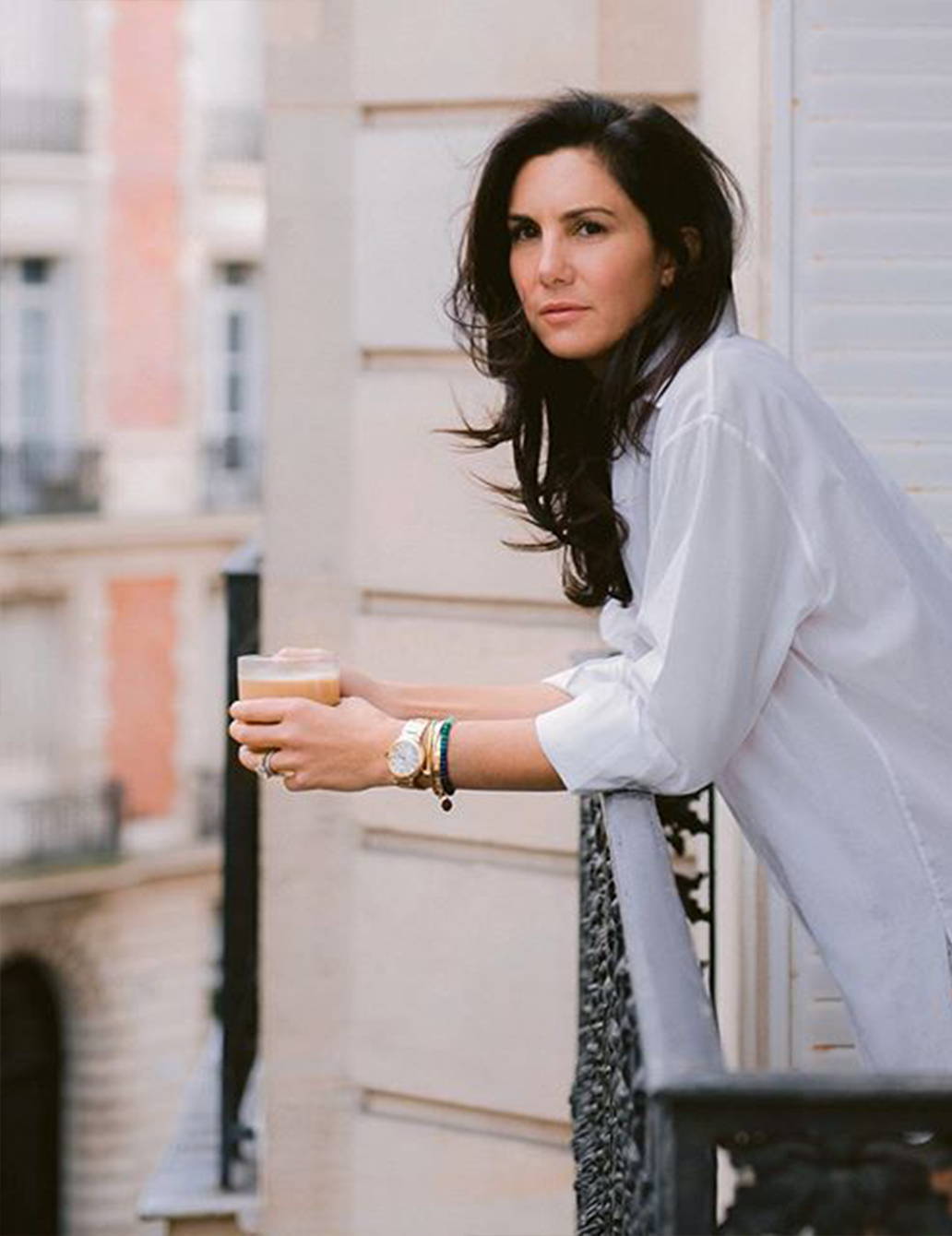 For the first time in a long time, I'm not traveling anywhere anytime soon. When it comes to my work, I'm going to talk about "gifting" in a different way — focusing on gifts like kindness, spending time together, and self-care in a new blog series.
I know this is an extremely tough time for everyone around the world. And my thoughts go out to each and every one of you to stay healthy and safe. While we all continue to grapple with the gravity of our current reality, our family and friends need us, and we need them. And I need you! I'd love to hear your thoughts and ideas so please don't be shy about leaving comments. Sign-up to receive my emails. 
Are we doing enough to stay healthy?
I keep finding myself wondering if I am doing enough to stay healthy while at home. And, if there is more that I could be doing, what does that look like? To answer these questions, I turned to my Naturopathic Physician, Dr. Penelope McDonnell. I trust her immensely and have been seeing her for years. I'll share a personal story with you before we jump straight into the interview…
During my first consultation with Dr. McDonnell, it became obvious that the vitamin and supplement regimen I was on wasn't optimal for my cross-continental lifestyle, and the physical and emotional stresses that come with it. She requested that I do blood work so we could go deeper into the analysis and look at exactly what my body was lacking or simply may need more of. She prescribed a new protocol to tackle the issues I was facing, as well as the problems I didn't even know existed.
I continued to see Dr. McDonnell seasonally to review my blood work results and to see how the protocol was affecting my body. In each consultation, I was in better health (and shape!) than the one previously. I still needed to address new issues and change up the protocol per her recommendations, and I of course did so. But all was going well, and I felt great!
Then, about a year ago, I lost my appetite and had severe stomach cramping and bloating. Losing my appetite was very out of the ordinary. I am someone who likes to eat! So, when I ordered sushi and couldn't eat it, I knew something was wrong. The next day, my symptoms grew increasingly worse while on an evening flight to Paris. Once I arrived, I tried to sleep, but couldn't. I instead ended up on the floor hysterically crying. At that moment I realized it was time to go to the hospital, so Kilian rushed me there. (Never in my life had anything like this happened so I was really scared.) I spent three days in the hospital being tested extensively (and intrusively), but the doctors still could not figure out what was wrong. Luckily, I started to feel better, but by no means felt like myself.
Once I was out of the hospital, the first person I reached out to was Dr. McDonnell so I could explain my symptoms. She reacted immediately and started me on a protocol that I could maintain in Paris until I got back to New York for further testing. She recommended that I see my general practitioner who sent me to see a gastroenterologist. I was diagnosed with a parasite. I have no idea how I got it! And still don't. Once Dr. McDonnell saw the reports, she put me on an intensive gut healing protocol. She followed up with me regularly to see how I was doing. I truly couldn't have been more appreciative of her attention, caring, and diligence in my pursuit of being 100% healthy again.
The continued trust I have in Dr. McDonnell made her a natural fit for an interview about staying healthy. I hope you gain insight and appreciate her guidance. We have also partnered to bring you a customized nutrition consultation if you're interested in learning more about a personalized wellness plan.
As always, stay safe and healthy!
Elizabeth, xx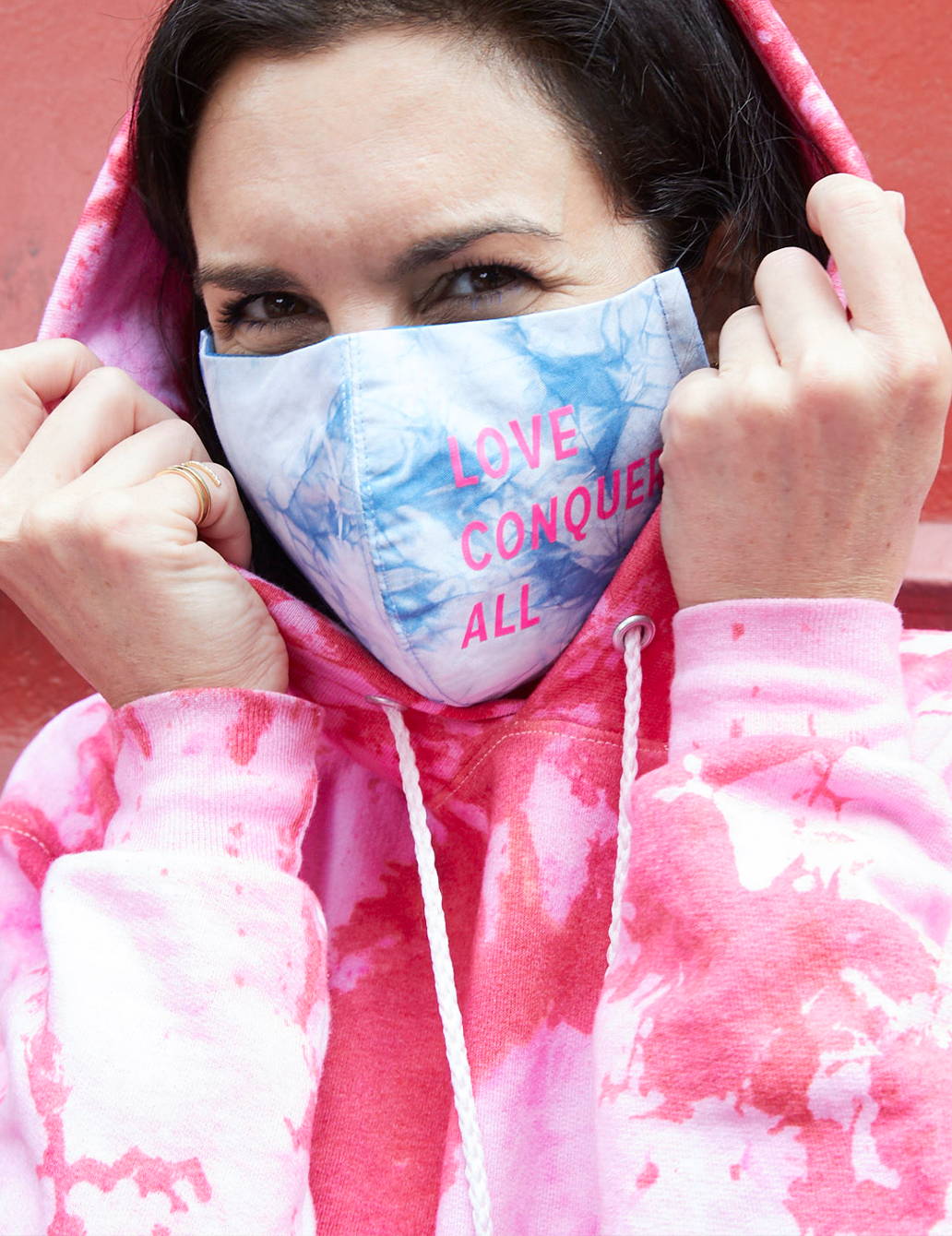 "There are thousands of herbs, seeds, plants, minerals, vitamins, and supplements that support immune function."
An Interview with Naturopathic Physician, Dr. Penelope McDonnell

We have known each other for six years now and you have helped me in so many ways when it comes to my health and nutrition. Needless to say, I am a huge fan, loyal patient, and am always impressed with your thoughtfulness towards others. And I love your insights, especially those in your recent blog post, Immunity Protocol: How to Boost Your Immune System for Body & Mind Protection.
When we meet in person you are always so thorough and knowledgeable! I know you used to be in investment banking so how, and why, did you make the transition to this line of work?
I loved the intellectual stimulation of banking, but two things triggered a search for a new career: my four children (banker's hours are long, and I missed them too much) and the desire to do more to directly benefit those in need. My family has many practicing doctors, so I knew what that work model looked like and found it more family friendly. And it's certainly equally intellectually challenging.
My husband and I were working in Europe at the time I decided to switch. While there, I was being exposed to integrative health (aka – herbs, homeopathy, hydrotherapy, and energy work) for the first time. I found practitioners in these fields that improved our family's health immeasurably. When we returned to the U.S. I sought out a medical program that combined traditional medicine with a more integrative model. Naturopathic medical school's four-year program fit the bill perfectly.
In your basic immunity protocol, you recommend high doses of vitamin C as a helpful supplement. How long does it take for it to start taking effect and begin boosting our immunity?
There are thousands of herbs, seeds, plants, minerals, vitamins, and supplements that support immune function. I ask the following questions when I evaluate the usefulness of any of them.
Is it free of heavy metals, pesticides, and adulterants?
Algae – unless it's farmed in a controlled way – is exposed to lots of potential trash from sea water, and in most cases, once harvested is poorly tested for quality and content of the constituents that are supposed to help you. While it may be beneficial, it comes with risks that outweigh the benefits.
Is it effective relative to other choices for this particular patient?
This helps me eliminate a LOT as there are some terrific immune supporters out there that are hard to beat (see below for the list of the top 5). Also, and more importantly, for today's struggles with covid-19 some types of immune support are not indicated for certain illnesses (we know that immune boosting herbs for covid-19 are NOT beneficial once you have symptoms given how this virus works), and for certain types of patients, E.g., those with autoimmune disorders.
Is it worth taking if you are not also reducing sugar and exercising? These are two proven and powerful immune boosters.
Is the price point worth the benefit? Some expensive supplements just don't pack the punch that simple herbs and vitamins have when combined with some healthy lifestyle tweaks.
Since my parasite last year, I have been drinking bone broth almost every day (and love it!). Can our bodies start to become resistant to the healing effects of something like this, or any supplements taken on a regular basis?
Bone broth is never a bad idea. The quality of minerals and nutrients in our food supply in the U.S. is reduced annually by soil depletion and pesticide use – so bone broth really fills in those nutrient gaps. Just make sure the animal it comes from is organic, and preferably chicken.
The same can't be said for supplements. Your body can absolutely get used to certain supplements and your protocol should be evaluated every six months. I will say that in my older patients (over 65) those on a good supplement regimen really benefit relative to their peers and have more energy, better skin and sleep. I suspect that as we age, we need more supplements. This could be because of poorer digestion and absorption, loss of appetite, poor food quality, or all three combined.
Do you suggest we increase our vitamin D during this time when our direct sunlight is limited?
Yes. But it is very important to monitor D levels through blood work. Different people respond differently to vitamin D – largely for genetic reasons. A blood test before and three months after supplementing starts tells me how much you need and how well you absorb it. As an aside – in New England, outdoor exposure does not promote much vitamin D synthesis in the skin between November and March. We are too far north.
For someone that is new to taking vitamins and supplements and/or too many at once feel overwhelming, what are the top 3-5 that are the most crucial for overall good health and immunity boosting?
It really depends on the patient – what their diet and exercise is, and most importantly their level of stress. Generally, vitamin C, vitamin D, fish oil or some sort of good fat source, probiotics (if they travel a lot and eat out a lot), and B vitamins.
You also have some really helpful tips for maintaining mental health during stressful periods such as this. I was particularly curious about the Bach Flower Remedies which I have never heard of before. Can you tell us a little more about this and if they actually work?
I have seen evidence in my patients that they do work! Many of you may have heard of rescue remedy – that is a Bach Flower based remedy. The remedies are calming and healing, and seem to restore that intangible quality of "resilience" that we all need – particularly now. My wonderful friend Heidi Smith is a Bach Flower practitioner and I defer to her on this. She has just come out with a book on this very topic! Her site is www.moonandbloom.com. She creates custom blends for her clients.
Once we start to "flatten the curve" of covid-19, do we start to decrease our intake of these extra immunity boosters? If so, at what point do we stop completely knowing that the virus could go in waves for quite a while?
I recommend keeping it very simple for the next year – 5000mg of vitamin C 30 minutes before bed (no liquid or powder form) and wash your face thoroughly before bed. At any sign of flu symptoms add in zinc and silver.
How are you treating your patients who have the virus and what results are you seeing based on the protocols they've been on?
All of my covid-19 patients (some who have tested positive and others with similar symptoms who have not been tested) have been under 45 and have not needed to go to the hospital – they are simply feverish, achy, and fatigued. I put them on doses of 2000mg of vitamin c and a sugar free zinc lozenge (15-30 mg) to be taken three times a day (preferably 2 hours apart) and make sure they have 5000mg of vitamin C 30 minutes before bed.
So far – all are markedly better by day three. I keep them on the daily zinc and vitamin C for two to four days combined with the 5000mg of C before bed. Once they feel better, they stop the daily C and zinc doses and continue only the 5000mg before bed for 14 days. It is simple – but it's working!
If you are interested in working with Dr. McDonnell directly on your own personal wellness program, we've partnered with her to bring you a customized nutrition consultation