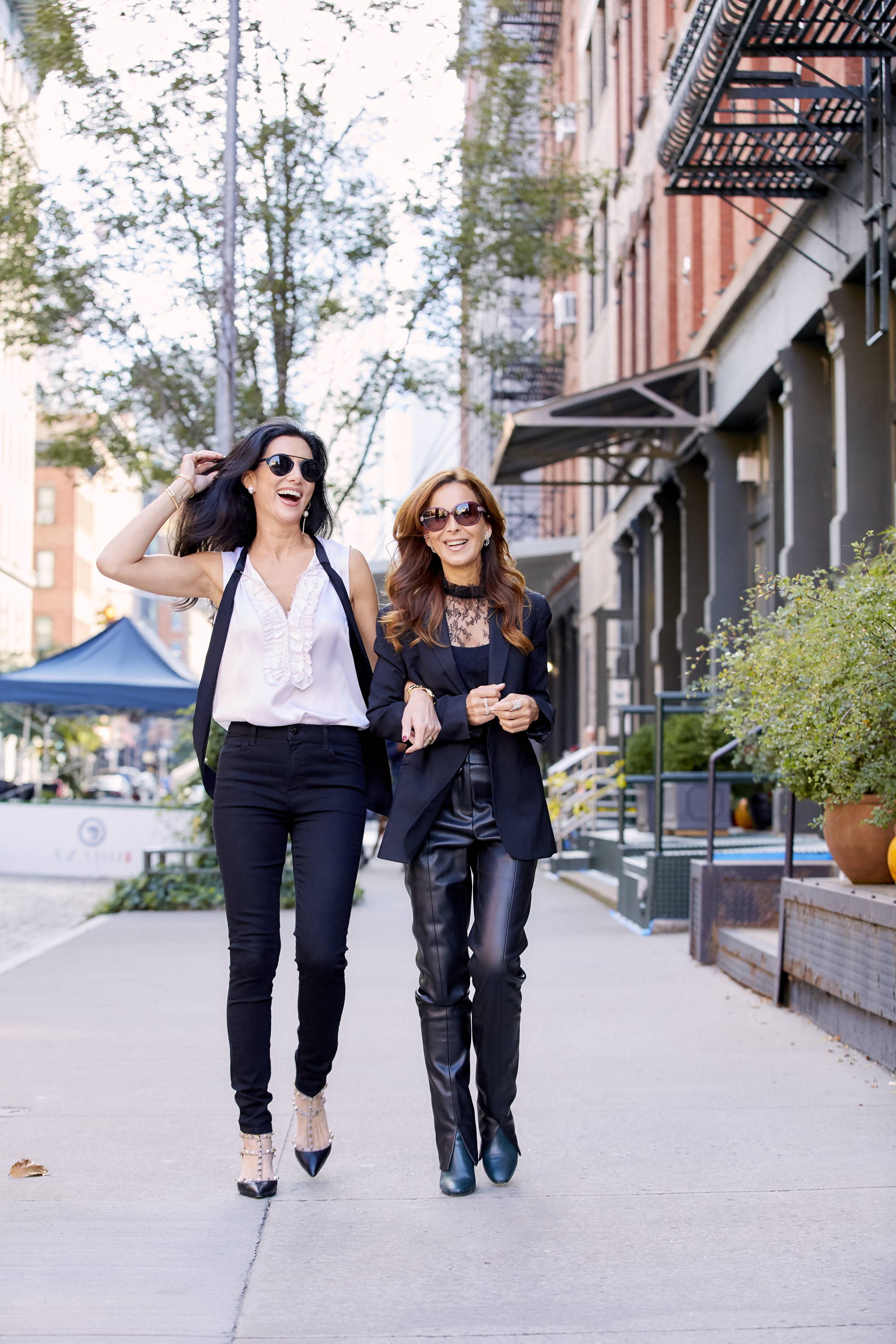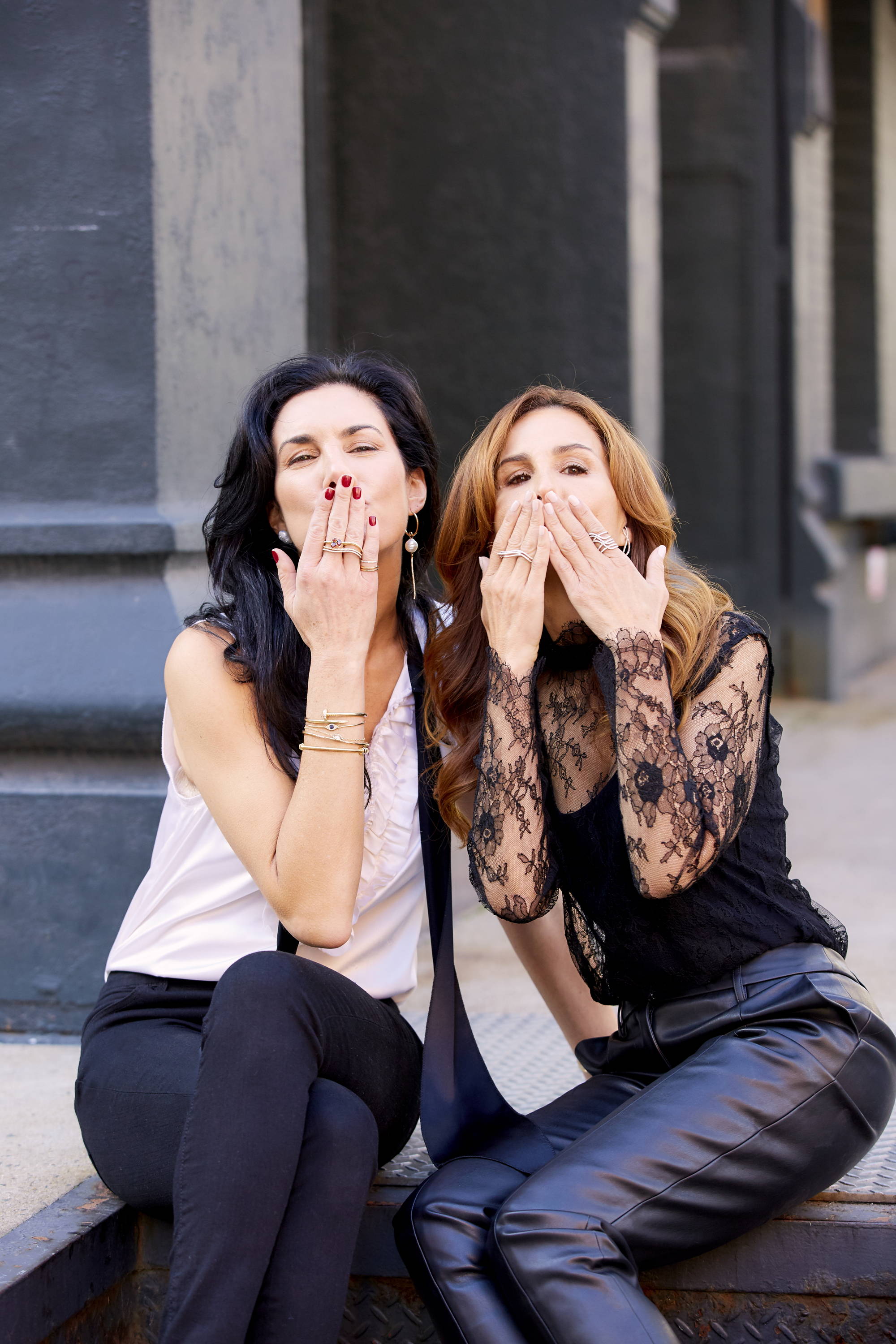 An Interview with Paige Novick
"To me, chic is an attitude. The French use the term "bien dans sa peau" which means "well or comfortable in your skin."

My best friend Paige Novick is a jewelry designer and certified crystal healer. YES, I am lucky to say the least! As a crystal healer, Paige has brought me so much insight about setting intentions and manifesting opportunities into my life through the power of gemstones and the energy they carry.
Lately I have been wearing one of her Tiger's Eye Gem Story necklaces which, in particular, is helping me overcome the fear associated with taking risks in life. As a jewelry designer, her aesthetic is delicate and ethereal, yet embodies a touch of edge and a sexy spirit. With so much depth and thoughtfulness in everything she touches, Paige is the perfect choice for Gift Me Chic's first "Eyes On" feature. Welcome Paige!
-
EJH First of all, I want to say thank you for being my very first "Eyes On" designer spotlight. Second and more importantly, I adore you!
Paige I am honored and I love you too!
EJH OK, let's talk Chic! What is the Chicest gift you ever received?
Paige At the risk of sounding forced, I have to say, that the chicest gift I ever received was from you. "Voulez-Vous Coucher Avec Moi" perfume and the clutch that holds it by luxury fragrance house, Kilian. The fragrance is divine, but the clutch has become the gift that keeps on giving. It is my favorite and most elegant "go-to" evening bag.
EJH smiles
EJH What is your favorite 'go-to' Chic gift to send someone for their birthday?
Paige My favorite " go-to" Chic gift is a beautiful crystal that they can place in their home or office and speaks to an energy they would like more of or they would like to call in.  
EJH I have many crystals from you and the energy they give me is undeniable.
EJH What makes you feel Chic?
Paige Fragrance.
EJH nods in agreement. I once read that Aerin Lauder would rather forget to wear mascara than fragrance.
EJH How do you define Chic?
Paige To me, chic is an attitude. The French use the term "bien dans sa peau" which means "well or comfortable in your skin". When you are at ease with yourself, you communicate confidence, which then translates into an effortless style that is the epitome of chic.
EJH When you are feeling blah what is your go-to Chic pick me up?
Paige An oversized black blazer that I drape over my shoulders like a cape, is my Chic pick me up. It will CHIC - IFY the most basic of outfits from skinny leather pants and sneakers to a long gown.
EJH So True
EJH Who in your mind defines Chic?
Paige In my mind, Ines de La Fressange embodies Chic. I passed her on the street in Paris a few years ago and was struck by how ageless, timeless, and uncomplicated her beauty was. Unfussy hair, no makeup, jeans, a great blazer, and low heel; simple, elegant, and sophisticated.
EJH I love her low minimal style, and she has a great laugh
EJH Do you have any Chic wisdom?
Paige Mix in a touch of vintage, whenever you can. It adds an element of surprise and distinguishes you from everyone else. In the words of Oscar Wilde: Be yourself; everyone else is already taken"
EJH One of my favorite quotes!
EJH If you could meet anyone from the past who epitomizes Chic, who would that be?
Paige The singer, supermodel, actress, and goddess, Grace Jones epitomizes Chic. Her singular, iconic style ( part feline, part androgynous, part dominatrix) resonates with me to this day.
EJH I knew you were going to say that.
EJH Thank you, Thank you, Thank you,