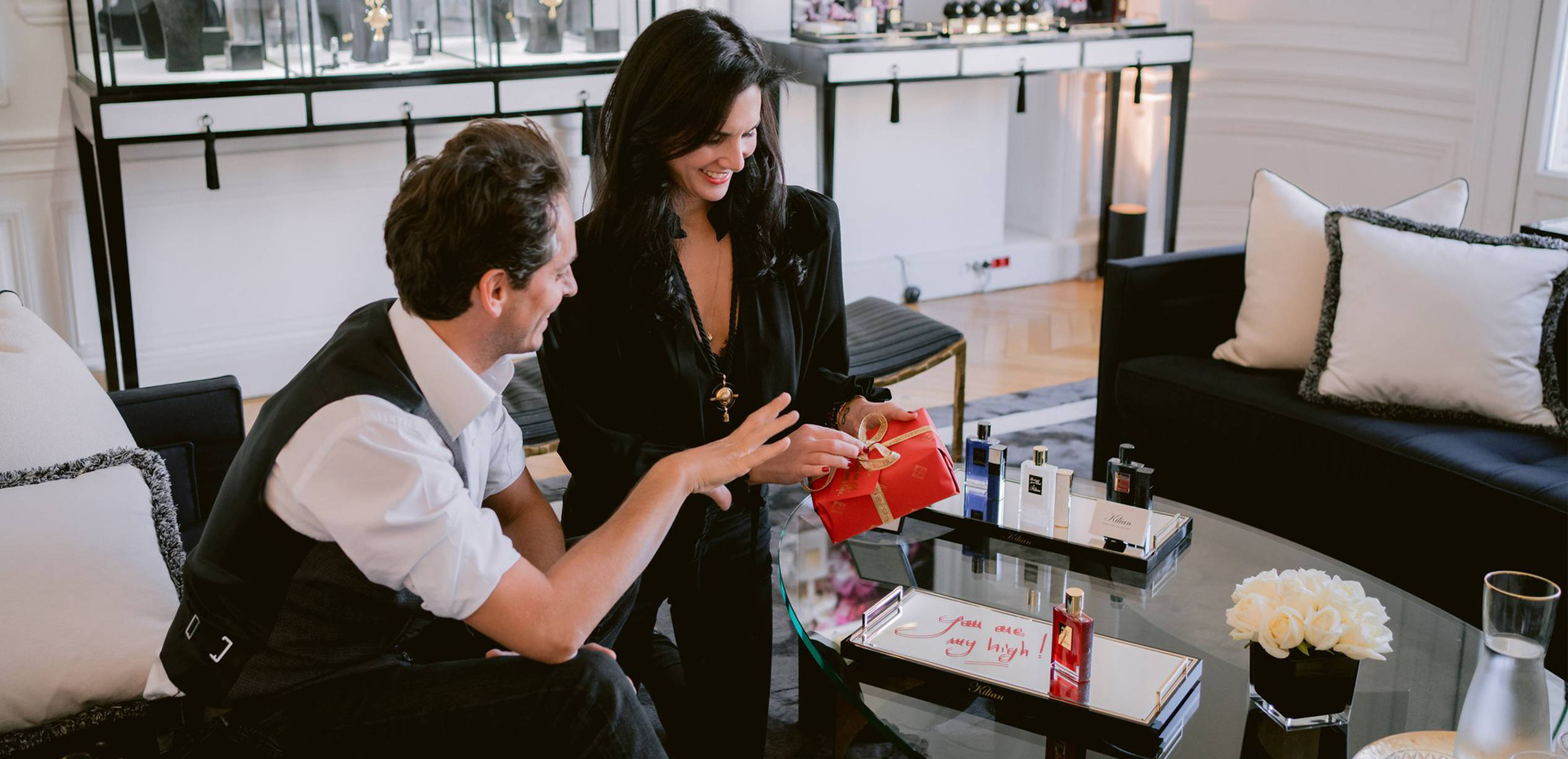 How to Gift Perfume:
An Interview with Kilian Hennessy

Why Does Perfume Make A Good Gift?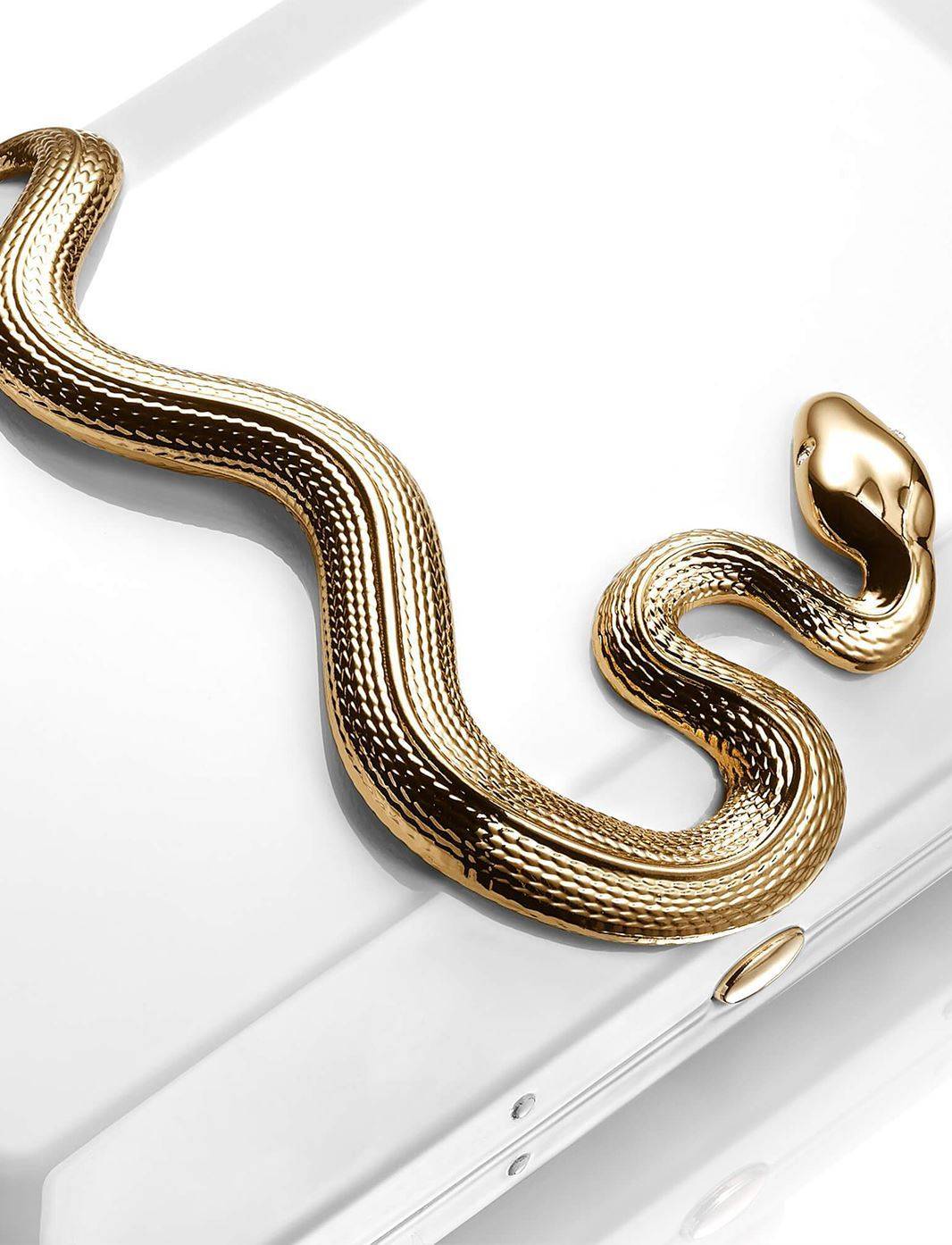 Perfume is a popular gift during the holidays, but finding the right scent for someone can be tricky. It's always best to find out your gift recipients scent preferences before gifting them something they won't like or use. Ask him or her what perfumes they have at home and that you will give a sense for their perfume 'world' (i.e. florals, fresh, woodsy, smoky, etc...) From there, you have the direction you need to find them a new scent!
For further direction, we turned to Kilian Hennessy, founder and creative director of KILIAN, the uber-luxe Parisian fragrance house.
In our premiere Gift Me Chic Q&A, we've asked Kilian about the best way to gift a scent any time of the year, as well what's new in his beautiful and sexy fragrance world these days...
Elizabeth, xx
"As the Kilian brand evolves and matures, the one aspect which remains consistent is that each and every product I've created embodies ultimate sophistication and timeless luxury."

An Interview with Kilian Hennessy

Why does perfume make a great gift?
Coco chanel used to say, "a woman who doesn't wear perfume has no future." She might have been a little extreme yet a woman wearing a scent that really suits her personality is truly irresistible!
How can I best find out what types of scent someone likes?
For those who have not yet found their perfect signature scent, I have created for the holidays a discovery set allowing to try eight of my iconic scents. The best way to understand what type of scent you like is to try it on your skin and see how your partner reacts when you see him or her later that day!
What are some of the most popular fragrance notes?
My most popular scents for women are "Good Girl Gone Bad", a whirlwind of flowers built on my favorite flower in the world, tuberose, "Love Don't Be Shy", a gourmand scent built on a marshmallow accord with orange blossom and "Black Phantom", a deadly coffee accord.
How does lifestyle influence fragrance preference?
Twenty years ago, our parents used to wear one and one scent only. Today our lives are much more complex and we need scents that fit our very diverse lifestyles. Personally, I don't wear the same scent to go to work or to go to a black tie event, or when I hang out at home reading a book. That's why I have a wardrobe of scents.
Walk me through some Kilian fragrances and what types of personalities you would gift them to.
I personally would gift "Good Girl Gone Bad" to a woman who is very feminine yet liked to play with her devilish side from time to time. I would gift "Love Don't be Shy" to a younger woman who is still Rock & Roll at heart and loves to go out and party. For men, I would gift "Black Phantom" if looking for a strong signature scent, or "Straight to Heaven" for those needing their scent to do the job for them.
I also understand that the internet has been going crazy because Rihanna wears your scent, "Love Don't Be Shy", how cool is that?!  
Yes, I'm a huge fan of hers so it's great to know that she is a fan of the brand as well!
Are there other scented options aside from perfume that make good gifts?
Candles, scented jewelry and now lipsticks!
I understand that one of your favorite fragrance notes is tuberose… Why and how have you incorporated that into you scents?
I absolutely adore the scent of tuberose, but the real one, not the interpretation many houses have of this narcotic flower. I grew up in a family where every woman around me was wearing tuberose-based perfumes, from Tubéreuse de le Galion to Fracas de Piguet, it is at the center stage of my "Good Girl Gone Bad" scent as well as my latest creation "Rolling in Love".
Can you please tell us the inspiration and notes in "Rolling in Love"?
"Rolling in Love"is a musc de peau, capturing the sensation of feeling so high on love that it seems to almost "get under the skin." In the fragrance world it's considered a "white" scent, layering different textures along the scent's trail with notes of ambrette seeds, almond milk, iris, and musk.
Any final comments for our readers?
As the Kilian brand evolves and matures, the one aspect which remains consistent is that each and every product I've created embodies ultimate sophistication and timeless luxury. Given this, I have the feeling that I'm going to feel right at home at Gift Me Chic!